Palaces
We also have extensive
SD footage of Venetian Palaces on and near the Grand Canal. We have beautiful footage of:
Palazzo Contarini
Palazzo Ca d'Oro
Palazzo Tiepolo
Palazzo Bonfili
Fondaco dei Tedeschi
Palazzo Grunwald
Palazzo Giustinian
Palazzo Flangini-Fini
Palazzo Gritti
Palazzo Corner ca' Grande
Palazzo Barbaro
Palazzo Cavalli
Palazzo Falier
Palazzo Ca' del Duca
Palazzo Malipiero
Palazzo Grassi
Palazzo Moro-Lin
Contarini delle Figure
Ca' Mocenigo Vecchia
Palazzo Mocenigo
Palazzo Benzon
Palazzo Martinengo-Tron
Palazzo Martinengo-Rava
Martinengo-Martelli
Palazzo Ca'Farsetti
Palazzo Casetta Dandolo
Palazzo Bembo
Palazzo Manin-Dolfin
Palazzo Dario
Palazzo Salviati
Palazzo Barbarigo
Palazzo da Mula
Ca' da Mosto
Mangili-Valmarana
Fontana-Rezzonico
Gussoni-Grimani
Palazzo Ca' Pesaro
Palazzo Erizzo
Fondaco dei Turchi
Casino di Venezia
Palazzo Vendramin-Calergi
Correr-Contarini
Palazzo Labia
Calbo-Crottia
And Various Unnamed Palazzos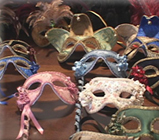 Welcome to Venice Stock Footage!
Venice, a city unique in all the world. VITA Digital Productions has extensive NTSC 1080i High Definition video footage of the city, its Grand Canal and Gondoliers, Piazzo San Marco, and some of the Palaces along the Grand Canal.
Rialto Bridge
Grand Canal
Mahogany Water Taxi
Gondolas
St. Mark's Church
San Marco
St. Mark's Campanile
St. Mark's Colonnade
St. Mark's Square
Piazzo San Marco
Doge's Palace
Street Scenes
Sidewalk Cafes
Gondoliers
Architectural Details
Piazzale Roma
Street Markets
We have extensive 1080i HD footage of Venice. And in addition to tripod shots, we also have extensive Steadicam POV HD footage of Venice. If you have a specific shot you need and it's not listed, please email us.
In addition to the HD footage of Venice we have extensive 1080i HD footage of Rome at this website and HD footage of the Amalfi Coast including Capri, Sorrento, Amalfi, Ravello, and Atrani at this website.
VITA Digital Productions
was the creator of this video footage and owns the copyright thereto. We license our footage on a per-use basis. Pricing is dependent upon use, term of license, and types of media covered. We do offer a "Worldwide, all media, in perpetuity" license along with more limited licensing. Please contact us and tell us exactly how you plan to use the footage for a quote.
And we offer fast turnaround! Contact Us